Podcast: Play in new window | Download (5.0MB)
Subscribe: RSS
This week we take a look at (and listen to) the ivory-billed woodpecker and its close relative, the imperial woodpecker. Is it alive? Is it extinct? How can one innocent bird be the source of so much drama?
A pair of ivory-billed woodpeckers. Photo taken in 1935:
Frames from the alleged ivory-billed woodpecker video taken in 2004. Not super clear there, guys.

left to right: imperial woodpecker, ivory-billed woodpecker, and pileated woodpecker: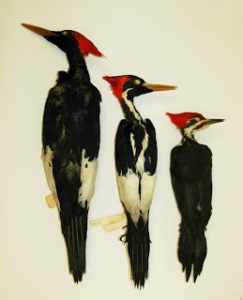 A pair of stuffed imperial woodpeckers: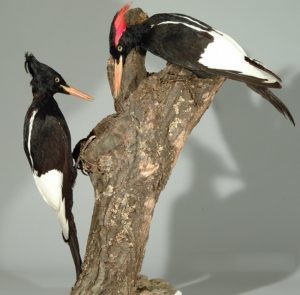 A still from the 1958 video of a female imperial woodpecker. She's so cute! Her crest bobs around as she moves.